INTRODUCTION
The Institute of Applied Biosciences at the Centre for Research and Technology Hellas (INAB|CERTH) is at the forefront of research and applications in Life Sciences, placing Biomedicine and Agri-biotechnology as the main research pillars and aiming at a holistic approach of Well-being within the context of One Health.In more detail, INAB|CERTH is conducting multidisciplinary Biomedical Research with a particular focus on non-communicable diseases (NCDs), while it is also very active in eHealth and personalized medicine.

Moreover, INAB|CERTH has a leading position in Agri-biotechnology, emphasizing on -omics applications, molecular biotechnology and 'breeding by design' approaches to achieve high quality agri-food and non-food products.
INAB|CERTH is producing Big Data across all domains in Life Sciences due to its significant expertise and extensive experience in Next Generation Sequencing (NGS) studies extending from microbial communities to plants and livestock to nutrients and large-scale clinical cohorts.Real-world evidence (RWE) biomedical research is an increasingly important component of the activities at INAB|CERTH. This emphasis is grounded on our firm belief that RWE also has the potential to improve the quality and delivery of services (e.g. in medical care or the food industry), reduce overall costs and improve outcomes by accelerating the understanding of how best to incorporate new interventions and technologies into everyday clinical practice.INAB|CERTH also has a leading position in Agri-Food research, emphasizing on omics applications, molecular biotechnology and 'breeding by design' approaches to achieve high quality agri-food and non-food products.

Moreover, it participates actively in steering scientific and policy-making groups for sustainable development of value chains locally but also extending to the entire Mediterranean.
The business plan brought forward encompasses the up-scaling of multidisciplinary, multilevel and multiscale activities of INAB|CERTH themed around wellbeing - perceived as improved health, improved nutrition, improved environment.
Realizing that Precision Medicine (PM) is no longer a promise but rather a reality that will transform how we prevent, diagnose, treat and predict the prognosis of disease, INAB|CERTH intensifies its efforts on becoming an internationally renowned center of excellence for PM in cancer.

This aim is fully aligned with the recently launched initiative of the Department for Research and Innovation of the Division for Research and Innovation of the Ministry of Education, Research and Religious Affairs for establishing the Hellenic Precision Medicine Network in Oncology with a view to integration into the public health system in order to provide modern, high quality and efficient health services to citizens.

INAB|CERTH serves as the coordinator of the Network.Overall, the 5-year plan for INAB|CERTH is to position the Institute among the leading centers of PM in Greece and Europe, on the one hand tailored to the specificities of our healthcare system and, on the other hand, exporting expertise to the widest possible audience; such strategy has already payed off, as evidenced by the pre-eminent role of INAB|CERTH in the field of molecular biomarker profiling and harmonization of detection methodologies in hematologic cancer.The second target of INAB|CERTH for the next 5 years is to assist in setting up a national PM framework promoting health while also enabling scientific and technological innovation, sustainability and economic growth. Keys to reaching this target include the involvement of relevant enterprises and industries as well as networking and close ties with similar PM programs running in other European countries.

The Institute has already taken steps in this direction by gradually expanding its collaboration with the pharma industry (from Greece but also globally), establishing links to Genomic Medicine Sweden and extending invitations for collaboration that were met by approval by researchers and the authorities in several neighboring countries.
INAB|CERTH has a strategic plan to engage in research aimed at the mapping, management, and promotion of Greek biodiversity. In close cooperation with producers, businesses and academic institutions, we will
(i) identify through omics-based methods, species and varieties of Greek flora and fauna and food products from these species and varieties;
(ii) continue to steer the development of improved varieties and develop new foods with particular nutritional characteristics; and,
(iii) utilize various microorganisms and plants as "factories" to produce high-value materials in an environmentally friendly manner.

These specific research activities hold great promise for ameliorating the dire effects of climate change while also creating innovations contributing to the development of Greek Agriculture based on Greek propagative material, with lesser dependence on imports.
Within this overall frame, the main focus areas and objectives include:
INAB|CERTH is the leading Greek Institute on applying multi-omic methodologies to chart important Greek plant species, varieties and animal breeds.

Capitalizing on our experience, we will expand the number of species and samples analyzed in order to understand the biological mechanisms underpinning important quality traits and provide detailed biochemical and genetic identity to the Greek products, including emblematic Olive and Vitis varieties and fruit trees.

Moreover, we will extend our studies for characterizing at the genomic/metagenomic level microbes from fermented foods, marine ecosystems and even human commensals. Exploitation of Big Data in the Agri-Food SectorINAB|CERTH will invest on the development of strategies for capitalizing on big data throughout the agri-food chain.

The ultimate aim concerns the creation of an integrative, intersectoral knowledge platform to better inform and monitor the entire ecosystem, starting from the primary sector to the final consumer, eventually providing a framework to address complex social issues at the nexus of agriculture, nutrition, health, economy and sustainable development.
INAB|CERTH will further its work on plant natural product biosynthesis focusing on aromatic and medicinal plants and also expand on marine and microbial biosynthetic pathways. Focusing on the plant biodiversity of Greece, we will further isolate, characterize and reconstitute the complex modifications taking place in plants which give rise to an immense variety of structures.

In parallel, we will continue contributing to the field of metabolic engineering through methodological innovation that will upscale our planned studies, where we aim to dissect and reconstitute biosynthesis of complex bioactive natural products in red algae and marine actinobacteria.
Administrative structure
Collaborations & Networking
CERTIFICATIONS
INAB is certified according to ISO 27001: 2013 for its Information Security Management System, which has designed and maintained since 2018. Achieving this important goal gives INAB a distinction among all Hellenic Research Centers and Academic Institutions.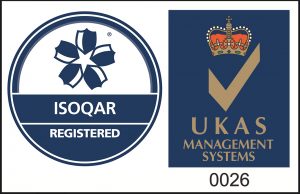 ISO 27001:2013 certified
PERSONAL DATA PROTECTION
Information on Personal Data Protection in accordance with Regulation (EU) 2016/679
Since 25/5/2018 the General Data Protection Regulation (EU) 2016/679, also known as GDPR, is being implemented, which strengthens the framework for the protection of data subjects with regard to the processing of personal data in the European Union. INAB | CERTH with respect to personal data, complies with the GDPR in the context of its activity and scope and takes the respective technical and organizational measures for the effective protection of personal data, in accordance with the GDPR.
The Institute of Applied Life Sciences of the National Center for Research and Technological Development (INAB | CERTH) aims to bridge the gap between excellence research in the field of life sciences and applications that meet the needs of end users. In this endeavor, with full respect for human value and privacy, the Institute has developed a complete Personal Data Protection Program, to fully ensure the protection of patients and study participants. Researchers and employees act in accordance with applicable Greek and European law, as well as international rules resulting from agreements or decisions of international organizations in which our country participates.
Active and dynamic participation of all INEB employees in the Personal Data Protection Program ensures that program performance audits are regularly audited and that the level of protection of personal data in the possession of the institute. To achieve these goals INAB has designed and is maintaining an Information Security Management System (ISMS). INAB is certified acording to ISO 27001:2013 for its ISMS.
Personal data collected and processed by INAB | CERTH are limited to those necessary for the specific and clearly defined purpose and the specific legal basis, for each circumstance.
In this context, the processing that takes place concerns the personal data you provide to INAB | CERTH when you visit our official web sites, when using our services or interact with us, for example by sending a contact form.
Such personal data is:

Identification data (e.g., User ID, Full Name, Father's & Mother's Name, Photo, Identity or Passport Number, etc.)
Communication data (e.g. postal address, phones numbers, e-mail address, etc.)
Demographic data (e.g., Nationality, Citizenship, Religion, Date of Birth, Place of Birth, Country of Birth etc.)
Health Data (e.g. Medical opinions, Medical Certificates, Medical Samples etc.)
Curriculum Vitae (CV)
Personal information is collected in accordance with the GDPR and the applicable legislation, either at the beginning of your relationship with the Institute or later, and are processed on a legal basis:

consent to the processing of your personal data for one or more specific purposes
for the performance of a contract
for compliance with our legal obligations
in order to protect your or another natural person's vital interests
for the performance of a task carried out in the public interest
for the purposes of our legitimate interests
INAB | CERTH might process your personal data for the following purposes by legal basis:

Consent to the processing of your personal data for one or more specific purposes
To identify and communicate with you

For the performance of a contract
For communication during pre-contract or contract performance

For compliance with our legal obligations
To fulfill our obligations, imposed by current legislation, on our students, our staff and our external collaborators.
To fulfill our obligations under applicable law on disclosure to Public Authorities.

In order to protect your or another natural person's vital interests
• for medical examinations / tests

For the performance of a task carried out in the public interest
To understand the pathogenicity of diseases and to develop and validate innovative methodologies, products and services of medical interest

For the purposes of our legitimate interests, such as:

• To develop and improve our services through your activities and interests.
• Complaints management
• For the protection and security of our IT systems
• For the protection and safety of our facilities
• To manage risks from breaching the obligations arising from sponsorship contracts.
In order to carry out the examinations you are entrusted with, we will need to use some of your personal information as well as your clinical samples. The collection and processing of any information about you will be confidential and protected by the rules of medical privacy, as well as by Regulation (EU) 2016/679 on the protection of personal data. Anonymity will be respected and all necessary measures will be taken to protect the rights of the persons to whom they refer.

The personal data collected will be limited to the minimum necessary and will remain in our possession for the purpose of the examination / analysis for which it is intended, as well as for 6 months thereafter, in order to satisfy any of your requests relating to validating the analysis of results.
Biomedical research at INAB | CERTH focuses on understanding the pathogenicity of diseases and developing and validating innovative methodologies, products and services of medical interest to promote the transition from laboratory to clinical practice ('from bench to bedside'), in accordance with its principles. Medical Precision to maximize the benefits and minimize unnecessary costs and side effects.

Once you have given us your consent, your clinical sample, along with the anonymized information that accompanies it, may be used in research aimed at improving patient health, as well as their life expectancy and quality of life.

In all cases where the processing is based on consent, INEB | CERTH follows the procedures provided by law.
The staff of INAB | CERTH has access to your personal data, in the course of performing the duties assigned to them by the University as a controller.

INAB | CERTH may be required or entitled to disclose your personal data to a number of third parties such as:

Public authorities
Independent authorities
Research Institutes, Universities and Hospitals (if you are involved in research, with your consent)
provided that privacy and confidentiality is always respected.
INAB | CERTH retains your personal data for a period defined by the applicable legal and regulatory framework.
In order to make sure our site is working properly, we may sometimes put a small piece of data known as cookie on your computer or mobile device. A cookie is a text file that is stored by a web server on a computer or a mobile device. The content of a cookie can only be retrieved or read by the cookie server. Text in a cookie often consists of identifiers, site names and some numbers and characters. Cookies are unique to browsers or mobile apps you use, and allow sites to store data, such as your preferences.
You can view our Cookies policy here
At INAB | CERTH we work daily to ensure that the personal data we receive:

• Are processed and treated lawfully and fairly in a transparent manner with respect to the data subject
• Are collected solely for specific and legitimate purposes
• Are adequate, they are related to the purpose for which we collect them and are limited to what is necessary
• Are accurate and up-to-date
• Are maintained exclusively within the specified timeframe and no longer
• Are processed in a way as to ensure the necessary security of personal data
•
Access
You may at any time be informed by us of and access to your personal data we hold.
•
Correction
You have the right to contact us to correct the data that is inaccurate or incomplete.
•
Erasure
If we are not obliged by law to maintain the data we hold and relate to you, you can ask for your personal data to be deleted.
•
Data Portability
You can ask us to forward your data to another authority.
•
The right to oppose and limit processing
In case you disagree with the way we process your personal data, you can request the interruption or limitation of the processing
•
The right to withdraw consent
You have the right to withdraw your consent to process your data at any time.
INAB | CERTH will make every effort to respond to your request without delay and in any case within one month of receiving it. This period is extended for a further two months if it is necessary taking into account the complexity of the request and the number of requests. INAB | CERTH will inform you of this extension within one month of receipt of the request and of the reasons for the delay. If you have submitted the request by electronic means, the update is provided, if possible, by electronic means, unless you request otherwise.
In case INAB | CERTH satisfies your request (a) to limit the processing of your data; or (b) to terminate the processing of your data; or (c) to delete your data from the University's records and if they are necessary for the preparation or continuation and performance of a contract, then either the termination by you of the relevant agreement or the inability to process your request is automatically implied.
INAB | CERTH is in any case entitled to refuse the satisfaction of your request to restrict the processing or deletion of your personal data if such processing is necessary for the foundation, exercise or support of its legitimate rights or the fulfillment of its obligations.
The above services are provided free of charge. However, if your claims are manifestly unfounded, excessive or recurrent, INAB | CERTH may either impose a reasonable end, inform you or refuse to respond to them.
To exercise your rights click here
You have the right to withdraw your consent at any time. The withdrawal of your consent does not affect the legitimacy of the processing that was previously based on it and was made prior to its revocation.
If you have any questions about protecting your data, you can email dpo-inab@certh.gr gr or write to the postal address:
Institute of Applied Biosciences
Centre for Research and Technology Hellas
6th Km. Charilaou – Thermi Road
P.O. BOX 60361 GR – 57001
Thessaloniki
Hellas

and we will respond to you as soon as possible and not later than one month.
You have the right to file a complaint to the Personal Data Protection Authority (www.dpa.gr) which is the competent supervisory authority for the protection of the fundamental rights and freedoms of natural persons with regard to the processing of their personal data if you believe that your rights are being infringed in any way.
We encourage you to read our
Privacy and Personal Data Protection Policy
Relevant files:
Privacy and Personal Data Protection Policy
Data Request Form
Cookies policy
CONTACT
Institute of Applied Biosciences Centre for Research and Technology Hellas
6th Km. Charilaou – Thermi Road
P.O. BOX 60361 GR – 57001
Thermi, Thessaloniki
Hellas
Administrative Officer:
Fotini Kopani
Tel. +302310498272
Fax +302310498270
Email:
This email address is being protected from spambots. You need JavaScript enabled to view it.
,
Twitter:
https://twitter.com/INAB_CERTH
https://www.certh.gr
Scan for google maps: